May 2022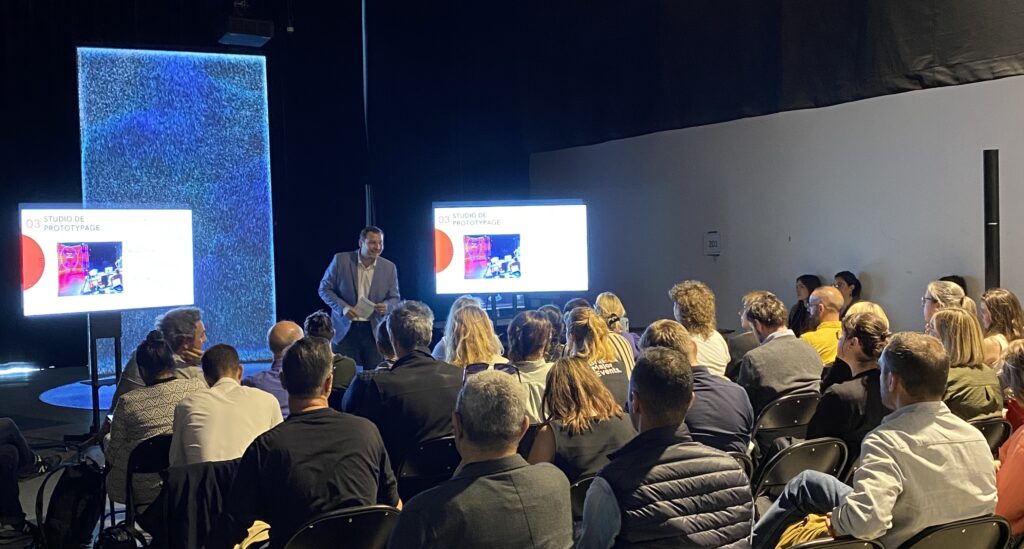 As part of NUMIX LAB 2022, an international delegation of digital creation professionals visited Lab 7 on Thursday, May 26, 2022. Our activities sparked the interest and curiosity of our guests, leading to new collaborations.
These forty French, Belgian, Swiss and Luxembourg experts from the digital creation sector came from studios, production companies, cultural venues, institutional stakeholders, and broadcasters. They were able to discover the studios, the activities of Lab7 and experience one of our immersive installations based on Augmenta technology and the modular projection surfaces of our partner Supply and Demand.
The NUMIX LAB is a biennial international meeting aiming at accelerating the networking and at favouring the cooperation, the co-productions, as well as the circulation of works and expertises within the French-speaking world. The objective is to federate a French-speaking community around digital creativity in order to facilitate collaborations between the cultural, audiovisual and technological sectors.
The second edition of NUMIX LAB is an initiative of Xn Québec, the Association of Digital Experience Producers of Quebec, in collaboration with Images du Réel.