November 2021
This second lab hosts two projects exploring non-figurative visual representations based on different types of motion capture.
We used infrared cameras to analyze the steps of an acrobatic dancer, and Augmenta to capture visitors moving around a museum-like space.
On the artistic side, this data was translated into a virtual painting inspired by the work of Jean-Paul Riopelle, and were used to give life to visual interpretations of quantum physics concepts.
Dance All Over – Riopelle
The 7 Fingers take part in celebrating the 100th birthday of Quebec painter, printmaker and sculptor Jean Paul Riopelle by creating a show-event in the summer of 2023.
This lab is an opportunity to explore the visual universe of the artist, particularly the All-Over period. The spatula strokes come to life before the eyes of the audience, following the movements of an acrobatic dancer present on stage. Little by little, the painting takes shape.
The technology allowed us to bring together dance and painting, to express the vital energy at the heart of Riopelle's work.
At the end of the lab, two acts were presented at the press conference where the Fondation Jean Paul Riopelle announced the centennial celebrations.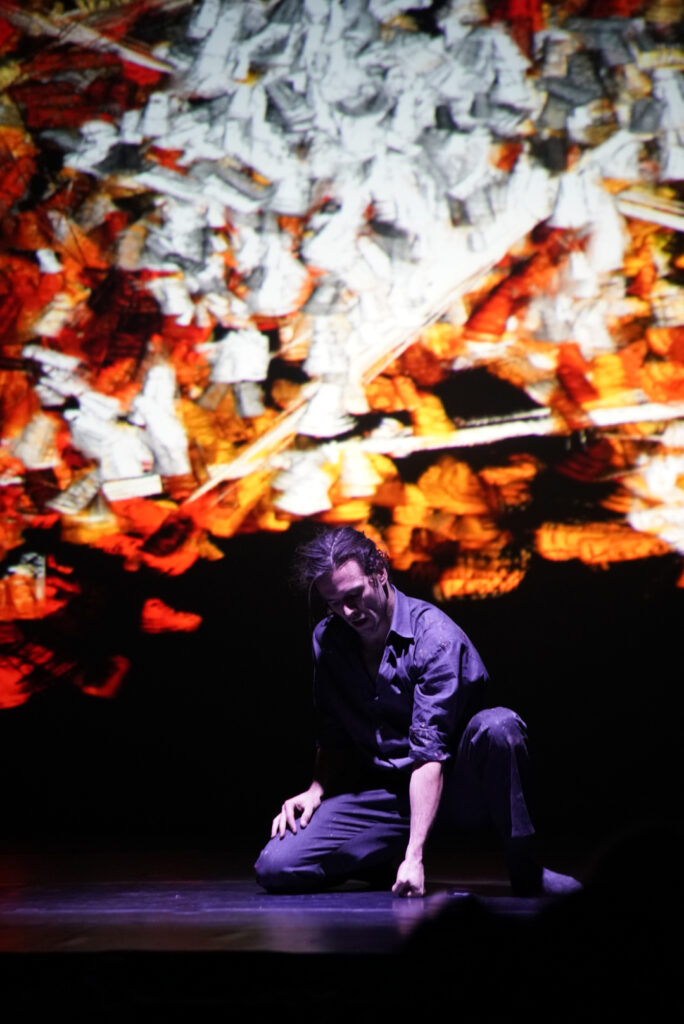 Dance All Over,
an installation inspired by the work of painter Jean-Paul Riopelle, was also presented by LAB7 at MTL Connect. In the interactive piece, movements are transformed in real time into a virtual artwork reminiscent of Riopelle's style, with strokes of color evoking Riopelle's use of a spatula to apply paint (artist: Charles-Alexis Desgagnés).
Quantum for the TELUS Spark Science Center
The second project is an immersive and interactive exhibit created Supply & Demand for the TELUS Spark Science Centre in Calgary, in collaboration with our partner Eden Creative Studios.
Five major concepts of quantum physics are represented through artistic visuals, in which spectators are immersed. They can move around, and their movements have an impact on these representations.
The goal is to immerse visitors in interpretations that they can play with for a more direct, emotional, and artistic link with complex scientific concepts.
This lab allowed us to explore these creations in physical conditions very similar to the exhibition space.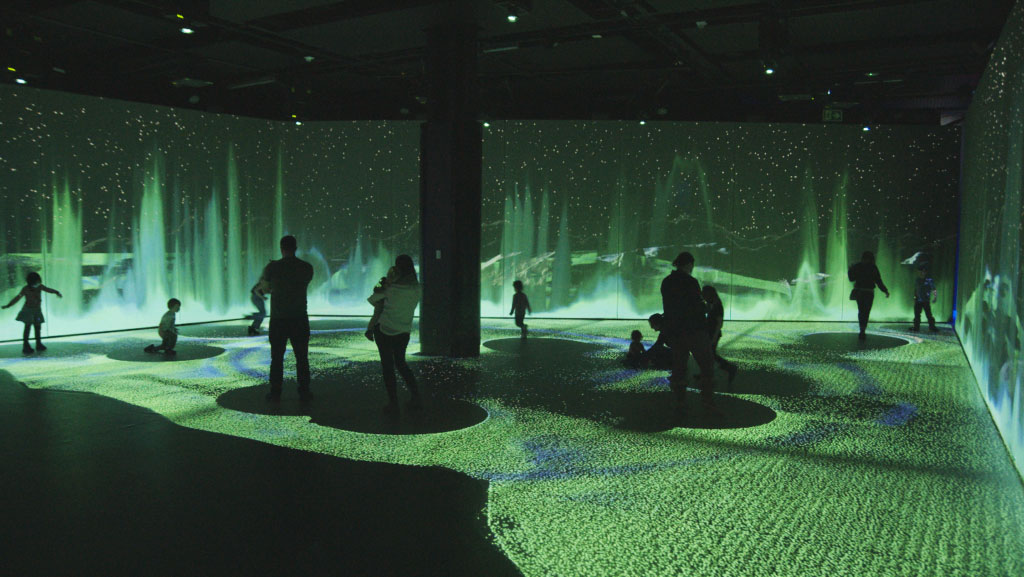 Technology
The movements of the acrobatic dancers were captured with an infrared camera at ground level, the dance floor becoming the canvas on which their bodies paint the picture.
Augmenta cameras were used to capture the movements of the spectators in an immersive exhibition context.
This was integrated with Notch for visual effects and LightAct and Disguise for video projection on the floor and walls.
PARTENAIRES