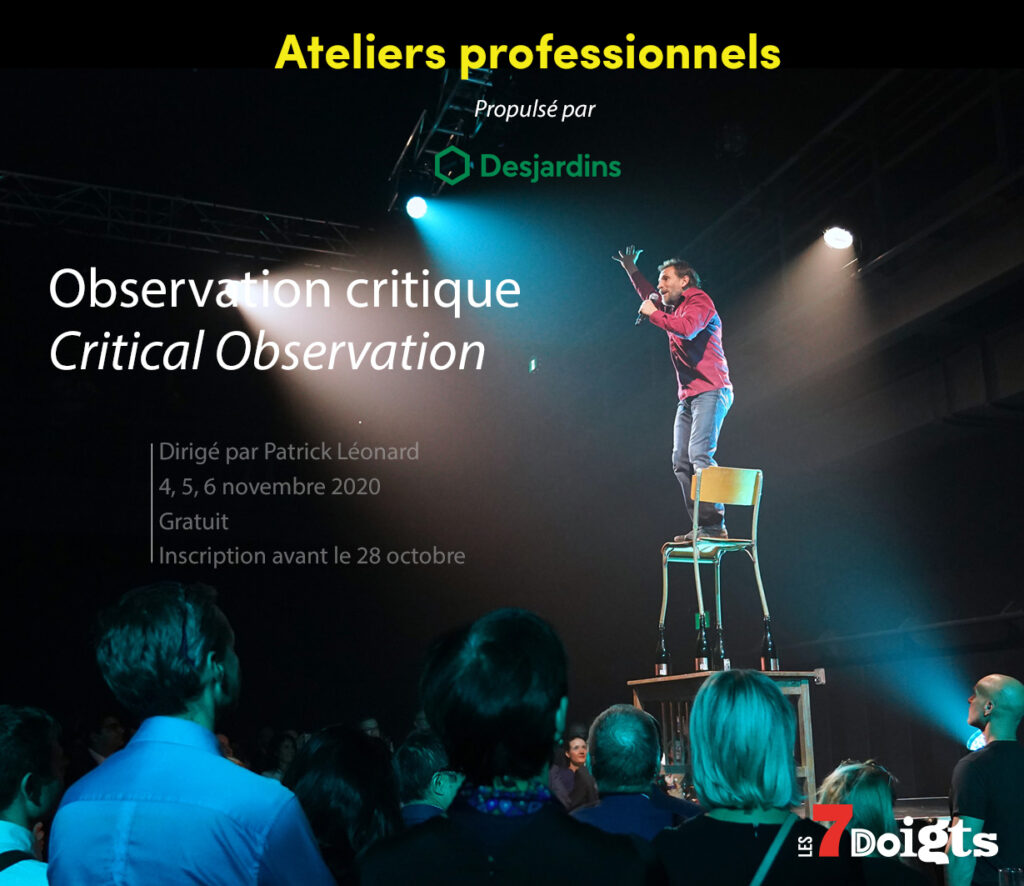 November 4, 5 & 6, 2020, 2pm-5pm, Montreal
Directed by Patrick Léonard
15 places available
Bilingual Workshop
In this 3 day workshop, you will be invited to present an act or a sequence that you have been working on. Through a collective evaluation approach and critical observation, your act, as well as those of the other artists, will be analyzed and challenged to enrich your practice and explore new ideas.
You will develop your critical eye by avoiding common mistakes and will actively participate in the questioning of different creation processes to improve them.
Admission criteria :
Be between 18 and 34 years of age
Being a professional artist
———–
Registration before October 28th
http://filemaker.les7doigts.com:8888/fmi/webd?homeurl=https://7doigts.com/#manitou?script=Routage&$NvAtelierDej2020=1