UNLOCKING CREATIVITY
–
October 13 – 17, 2020 • 11am – 5pm, Montreal
Directed by Shana Carroll
15 places available
Bilingual Workshop
In this 5 day workshop, unlock your creativity as it applies to movement research, dramaturgy, act creation and general creative risk-taking. All disciplines are welcome.
Admission criteria :
Be between 18 and 34 years of age
Being a professional artist
———–
Registration before October 2nd : http://filemaker.les7doigts.com:8888/fmi/webd?homeurl=https://7doigts.com/#manitou?script=Routage&$NvAtelierDej2020=1.

If you have any questions, please write to ateliers@les7doigts.com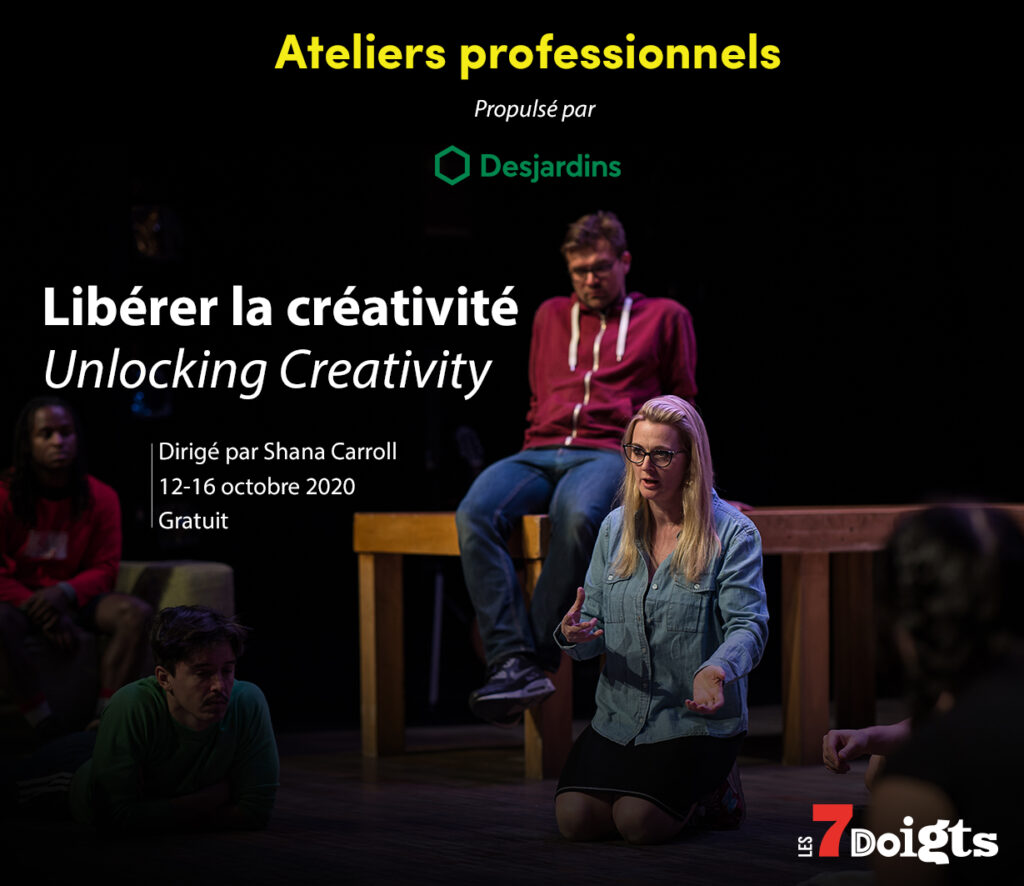 COVID-19 : All necessary precautions are taken to meet public health standards.