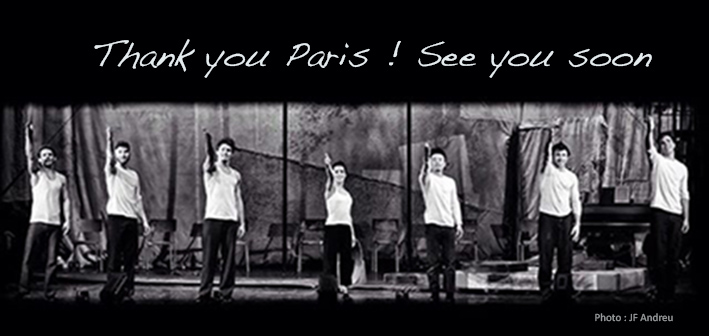 33,000 spectators for Les 7 doigts de la main in Paris
Les 7 doigts de la main have just closed a run of 59 performances of Traces at the Bobino performance hall in Paris.
The seven artists of Traces took to the stage on February 3, and played five times a week to consistent audiences. The collective feels privileged to have been able to perform for three solid months, considering the circumstances following events on November 13 in Paris and March 22 in Brussels.
With other current engagements in London, Argon, Brussels, Budapest, and Marrakech, Les 7 doigts de la main continue to make their way across Europe and the world.
We'd like to thank the audiences, artists, partners, producers, programmers, and government agencies without whose support none of this would be possible.
While Traces heads to the United States and Mexico this spring, we'll definitely be seeing you in Paris again soon!