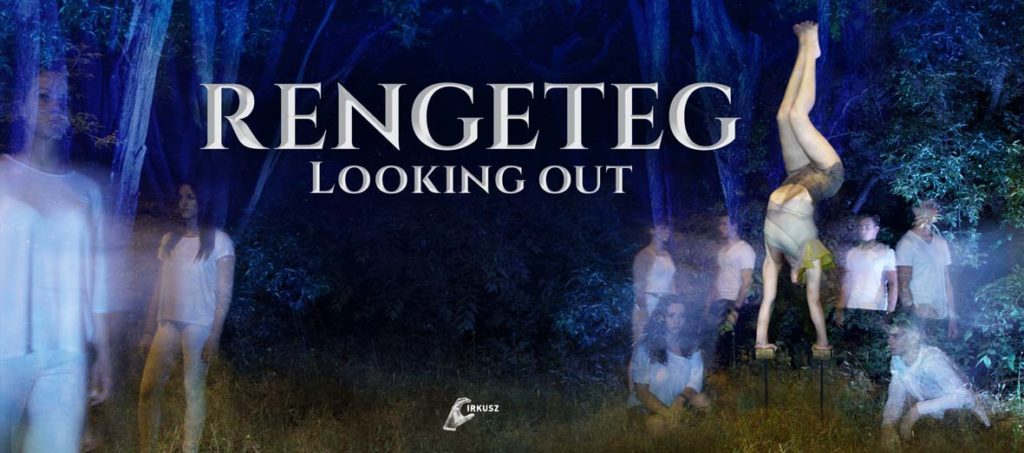 Samuel Tétreault, Co-Founding Artistic Director of The 7 Fingers, is the director of the Hungarian circus school's 2018 annual show.
For the first time since its opening in 1950, Imre Baross Circus Arts School has invited an international artistic director to stage the school's annual show. After a five-week residency with 19 Hungarian artists, the show Rengeteg – Looking Out will be performed three times at the school, followed by a run at the Sziget Festival in Budapest from August 9 to 14.
Accustomed creative marathons full of cultural exchange, thanks to the Fibonacci Project —which he has been developing for nearly ten years through a series of international creative residencies — Samuel Tétreault began by harnessing each artist's artistic background. Beyond the language barrier and cultural differences, Hungarian circus comes from a long circus tradition quite different from the contemporary movement we know in Quebec and elsewhere in the world.
It was a desire for evolution that prompted the Imre Baross School's management to look to The 7 Fingers and in particular to Samuel, who has been delighted by this experience. "Throughout this creative process, I've planted a lot of seeds and have spread a contemporary and Quebecois vision of a cirque d'auteur," said Samuel. I hope this will inspire young Hungarian artists to venture into new artistic grounds."
A large portion of the work was realised in the form of a workshop during which Samuel guided these young artists aged 17 to 20 to develop their own circus language, to hone their creative sensitivity, and to go beyond acrobatic virtuosity. "It's always exciting to work with such large casts and to enable our culture to meet another reality," said Samuel. "I have just experienced a very intense period that forced me to analyze and to attempt to articulate the essence of circus creation as we see it at The 7 Fingers in order to transmit this to young circus artists of Hungary who are coming from a more traditional circus culture."
Rengeteg – Looking Out was created in partnership with the Sziget Festival, the Imre Baross Circus Arts School, Maciva, Capital Circus of Budapest, and The 7 Fingers. The show is directed by Samuel Tétreault, assisted by Gaspar Teri of Hungary.